Biography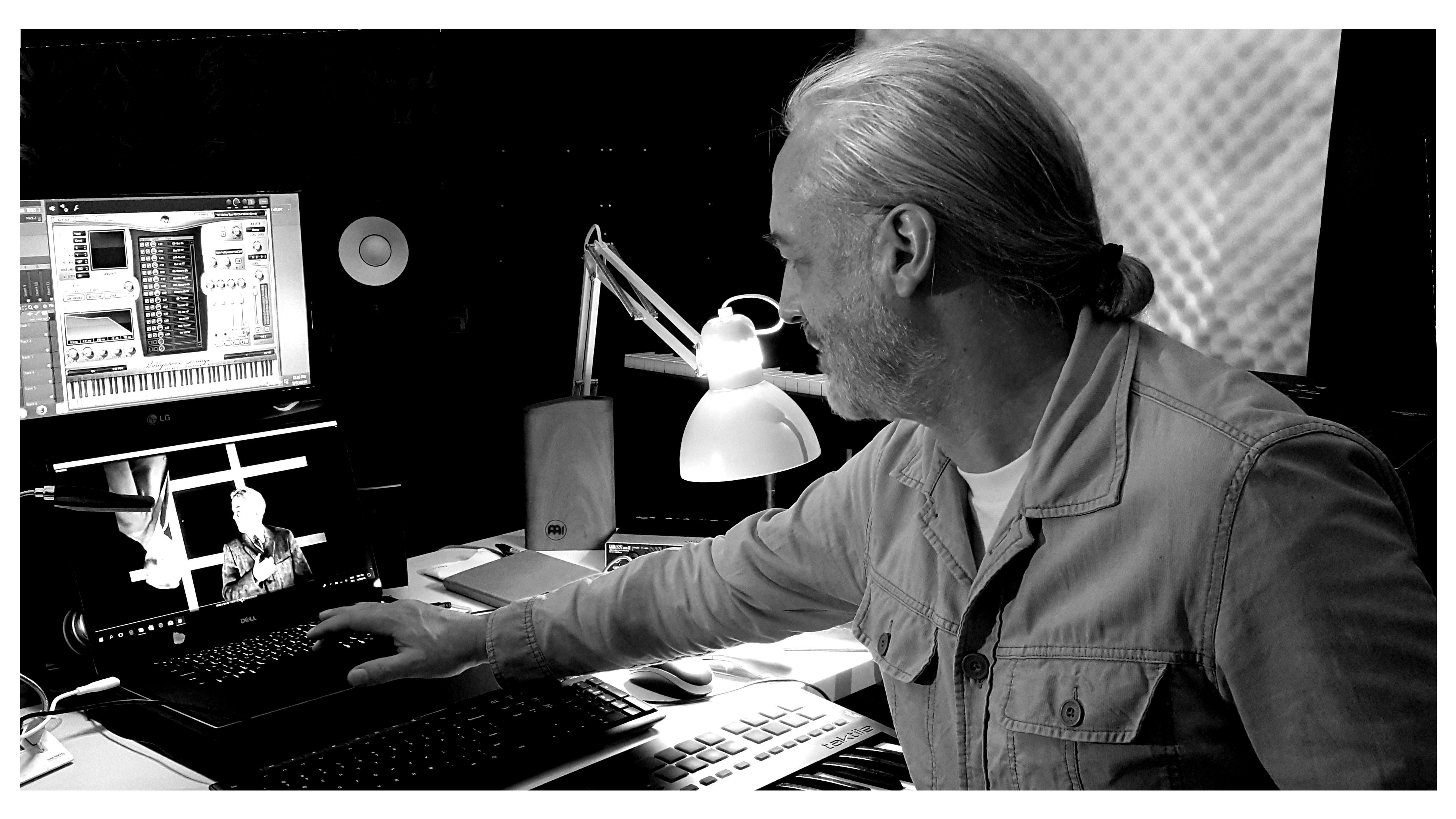 Colin Whitby has been working with audio production and music creation software for close to eighteen years, recently producing his distinct 'hybrid' compositions. Interestingly, this hybridity also somewhat reflects his experience of living and working in a geographical region that has been a historical melting pot of diverse 'hybrid' cultures to this day. The Nusantara or the Malayan Archipelago was part of a centuries-old trade route that connected merchants and seafarers from China to India, to Arabia, Africa and the Mediterranean and Europe. With trade came exchange of cultures. Today, the cultural diversity of the region can still be traced from this period of maritime history. The hybrid genres of the seven tracks are like distillations or 'time capsules' of "world" music, and, is it coincidence or no coincidence, that Whitby hails from the historical port city of Liverpool, England, whose seafarers would have reached the Nusantara centuries ago? All seems to be rather in "sync", in that meaning has come about in ways more than meets the eye; via unforeseen connections!
Colin Whitby (born 1959) graduated with a BA Honours degree in Fine Arts, Painting, in 1981 from Saint Martin's School of Art, now Central Saint Martin's, University of the Arts, London,  and continued as a practicing artist in London up until 1991, when he left England to live and work in Southeast Asia, namely Malaysia. Since then he has worked in various capacities in the creative industries including film production. But while he is creatively multivalent, music has been a mainstay. And whereas the trumpet had been his traditional instrument in early years, there were periods of experimenting with recording incidental sounds of the city, and in nature, that had left an important and lasting influence. Percussion has been the natural medium, using a full drum kit, between periods of painting and object-making, in his East London studio. At the time, London was an exciting place for artists and musicians; art and music were intertwined. Interest and passion for the rich variety of genres of contemporary Western music as diverse as that of Mingus, John Hassell, Stravinsky, Messiaen, Steve Reisch, Philip Glass, Brian Eno, Gil Evans, Davis, Can, Public Image, Jah Wobble etc. was part of being immersed in a fertile cultural life. It is this eclectic world that has given Whitby the fabric with which to weave 'everything else,' including Eastern musical traditions. "At the British Institute of Recorded Sound in South Kensington, upon perusing the catalogs and making my selection, a guy in a lab coat would emerge to my personal booth to spool on some lost Thai hill tribe chants", Whitby recalls. To the attuned ear, hints and subtle traces of tribal chants find their way in a few of the album's tracks. In Walker, a fleeting reference to Balinese Monkey Chant and in Black Seed, an inspired homage to Stravinksy's use of repetitive structures, which in turn have their inspiration in ethnic forms. The 'Dub' influence here is accompanied by brooding, passionate classical strings which transition to Southeast Asian Gamelan/percussion, mixed so that the whole virtual instrument ensemble/orchestra is treated entirely as an acoustic performance sound; an intricate play. A Wagnerian melodramatic touch from the Tuben looms over the clean sound of the oboe, and the inclusion of the crisp rattle of the Angklung lifts the tension. 
Continuing with the cinematic feel, Emerald Isle gives us Ewe drums lending clout to the Frame Drum, with an atmospheric Oboe drifting into an ambient mood. The wafting delay coupled with a restrained traditional Harp, creates a floating world. Still, all this is weighted against the lilting 'song' of Uilleann pipes for a Gaelic touch! Again, cinematically, we are thrown back in time to the twenties with Stomp, where Double Bass bow effects become more like the shuffling of feet! Essential to the mood is the Clarinet trill with the 'blues' feel, and of course, the Trumpets complete the '20's raucous joie de vivre. Meanwhile, Walker's 'Earthquake Ensemble Drums' is quasi 'Industrial'  in tempo and feel. Yet, the image of a desert, tumbleweed and strangely, a mixed imagery of 'scrap-yard' and 'wilderness, come to mind. The Marimba and Bass Clarinet with the Didgeridoo take us to the scrublands of the Outback; aborigine meets Systems. And as for the surprise strike of the Dobro, that catapults the unwary listener to the high chaparrals of the great Westerns, spaghetti or otherwise. As in the making of contemporary visual art, the low tech meets the high, land art meets studio and gallery space rolled into one. After all, not only is Whitby a filmmaker and an avid film 'researcher', he is also a visual artist and this becomes 'visible' in the audible. Each track is a 'picture' and each picture presents a potential imagined scenario or 'vignette', brief 'descriptive' windows of cinematic actions complete with 'art-directed' settings.
Whereas in his earlier compositions he was integrating 'samples' with electronic music, with greater development of virtual instruments, the sophistication of expressive articulation is ever more possible.